The project of expanding the Russian Orthodox community in Magdeburg.
The first stage in a way of building the Russian Orthodox Church.
We are the Russian Orthodox community "Parish Of All Saints" in Magdeburg, Germany. Our community headed by Archpriest Boris Ustimenko is very active. It gathers the Orthodox Christians not only from Magdeburg but also from the surrounding areas. Our community numbers have already reached far beyond 3,000 members who actively live and raise their children according to Orthodox Church´s traditions.
Our Christian community is a possibility for all of us to participate every weekend and holiday in the Divine Liturgy together, but also to find those roots that we left behind in our homeland.
Therefore, we have not only spiritual care here but also a wide range of educational offers, particularly dedicated to children. All these activities, and especially a traditional Divine Liturgy, need place but for all that we still do not have our church building, although Magdeburg is a capital of Saxony-Anhalt and all major religions occupy here an equal place. And our present prayer room in a house, rented by the community, is of insufficient size to accommodate all parishioners of the community.
What we need
So, we need your help to raise money for the building of Orthodox Church in Magdeburg. This is our plan, agreed by the administration of Magdeburg city.
Project 1: This is a house rented by the community and the adjacent plot besides.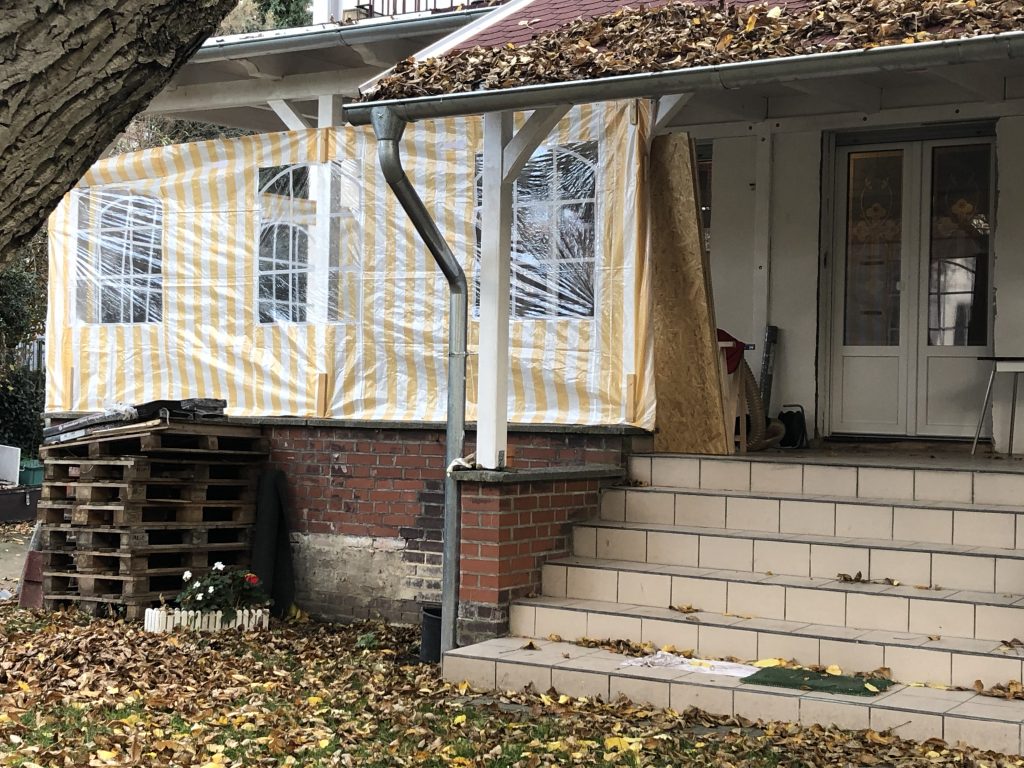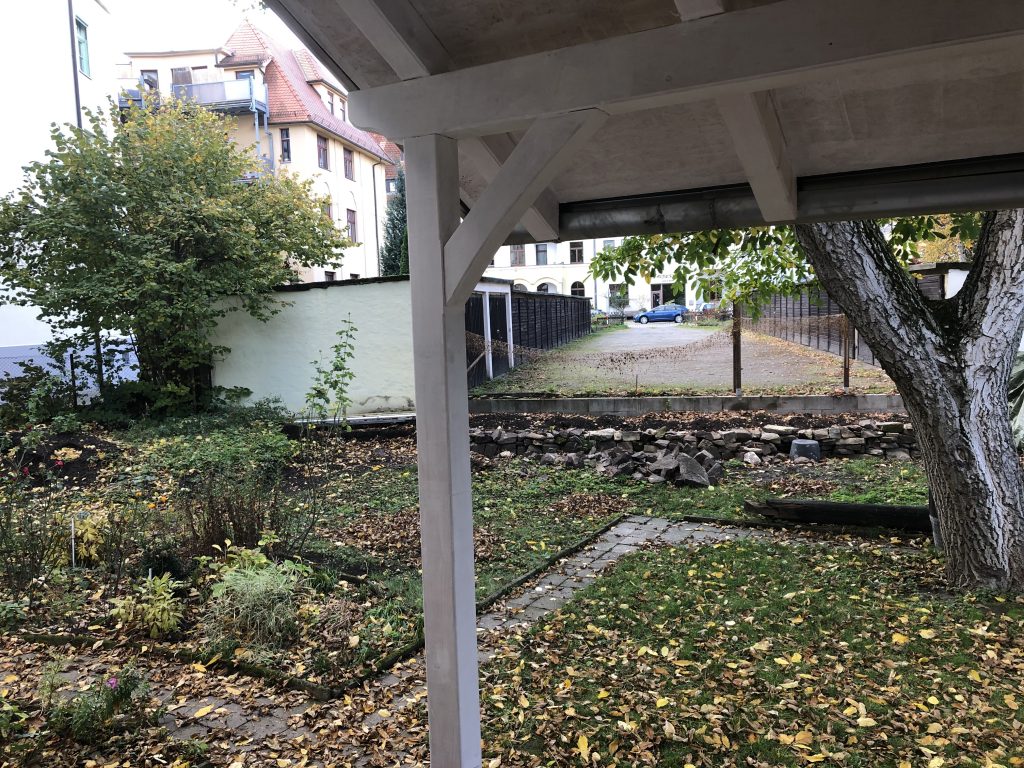 Around here is a courtyard with garages that is for sale.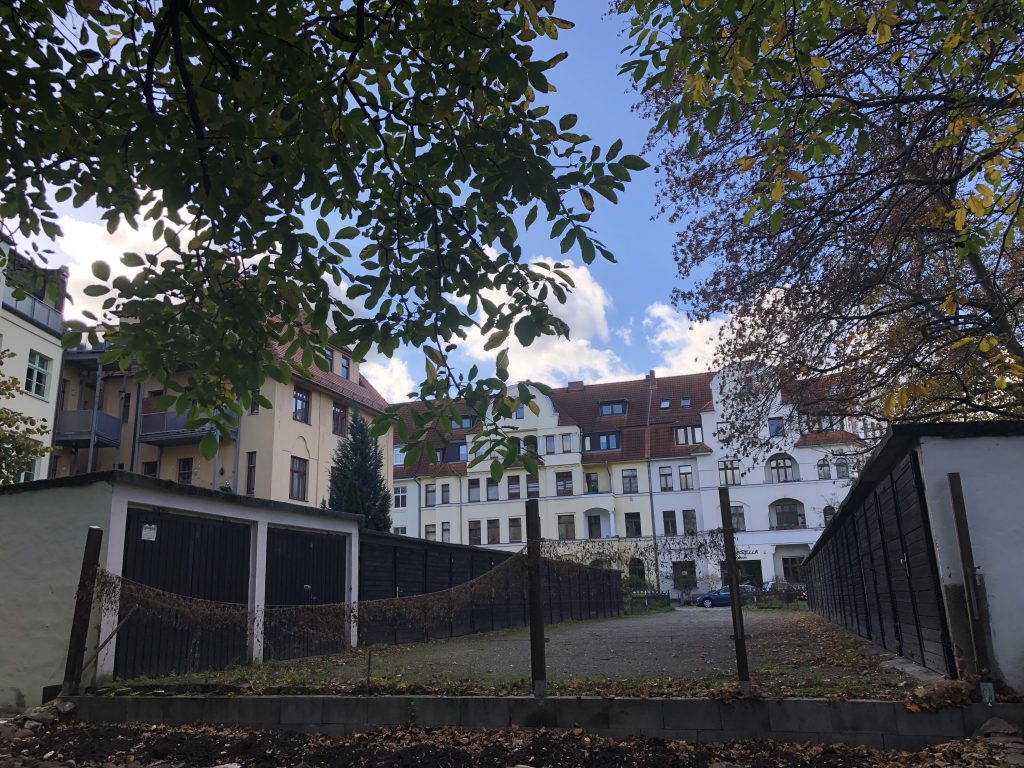 Its owner is ready to sell the yard to the community "Parish Of All Saints" and he gives our community a period of one year to collect
amount of 400,000 euros needed for the purchase. Every square meter of the courtyard costs 400 Euros. If you are able, we´d love it if you could make a donation of € 400 (or any other sum) to help us achieve our mission and solve the problem.
Project 2: Both sections are located right next to each other and the relevant state authorities municipality has already agreed to build a standardized church building here.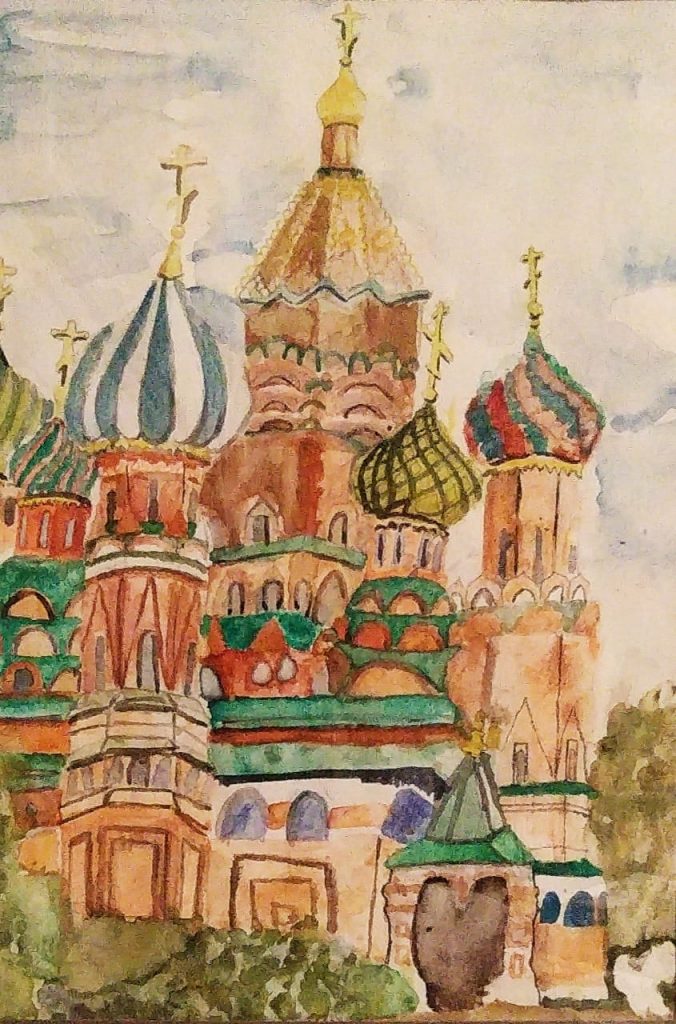 So the whole question now is about the funding. Therefore, we have a request:
Please support our plan with your donation so that we can all together build an Orthodox church in Magdeburg.
Our community headed by Archpriest Boris Ustimenko prays for you as for contributor to our church building on every Divine Liturgy organized in our church every time.
The Impact
Every church community needs a church building to exist. If we have the church building we can participate together every weekend and holiday in the Divine Liturgy together in the church, and not in the corridors, summer terraces and kitchens. We can celebrate our main holiday, Easter, in our church building and not regularly rent the other rooms, rebuilding every time our altar, moving it from one place to another. Besides, if we have more place, we can make more educational offers for young and adult members of our community and for intercultural participants.